Hi, I'm Judith and I was ashamed of my story until I learned that I am not alone. 
Hey Sis. Thanks for visiting my corner of the internet.
I'm a relationship coach. I specialize in heartbreaks and I love love love what I do.
When I'm not leading precious women into their healing, you can find me feasting on my Palak Paneer. Or probably sneaking into someone's backyard to smell the flowers.
See this photo? That's me in my element. As you can tell, I have a thing for flowers.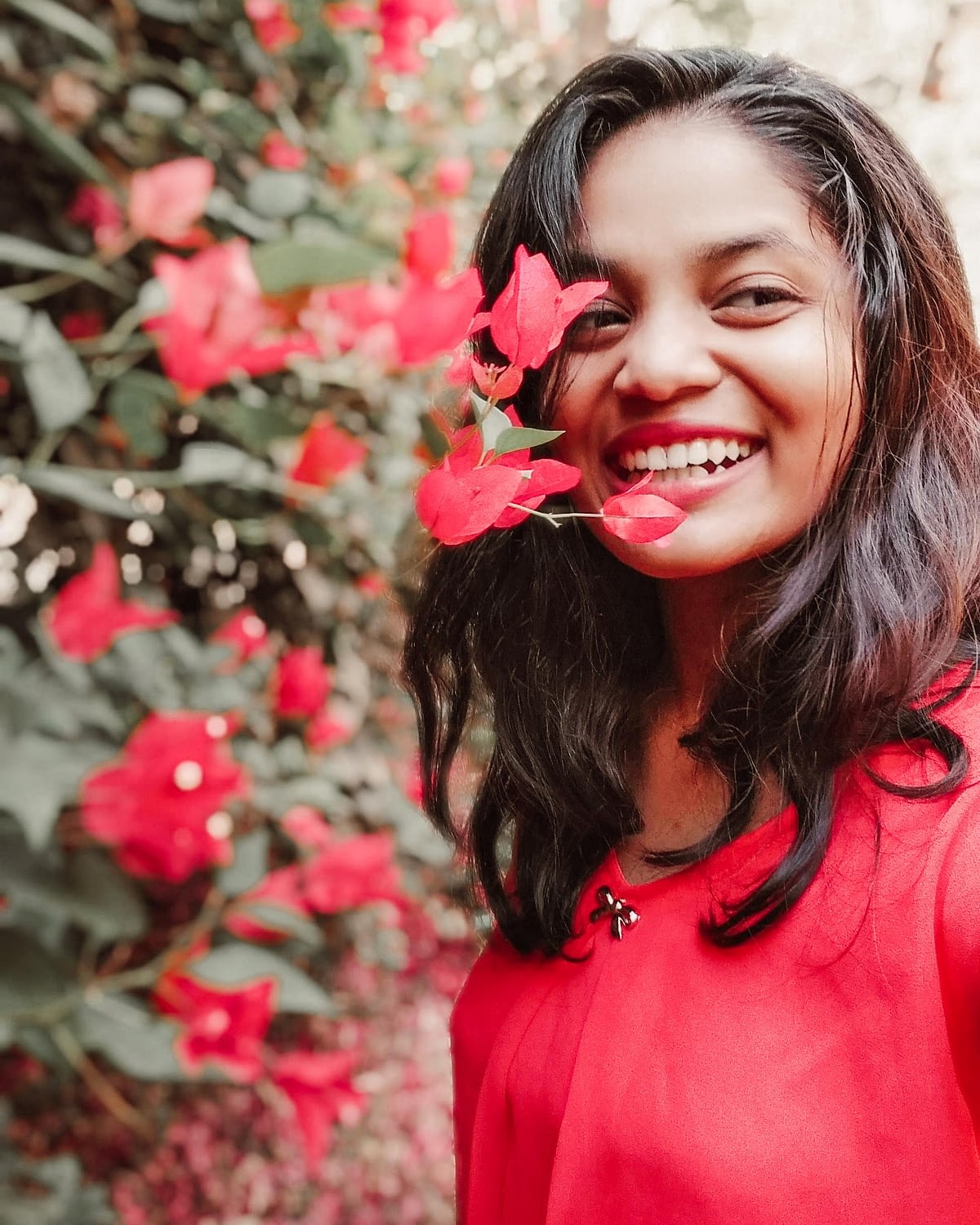 Here's a few fun facts about me:
What's my favorite movie?
What's my Enneagram & MBTI type?
I'm a type 3, wing 4 INFJ
What makes me most happy?
A peaceful and productive day. Love checking my to-do list.
What are you most proud of?
My story- its pretty simple...
My life is full of potential, just like yours. And it took me a breakup to see it. Thanks to my high school sweetheart. I was madly in love. I even knew what flowers I'd have at our wedding.
Until, he felt like we shouldn't see each other anymore. 
3 years later, here I am. Feeling better than I ever have, glowing and thriving. And now, all I want to do is help other women get out of the hot mess and start healing.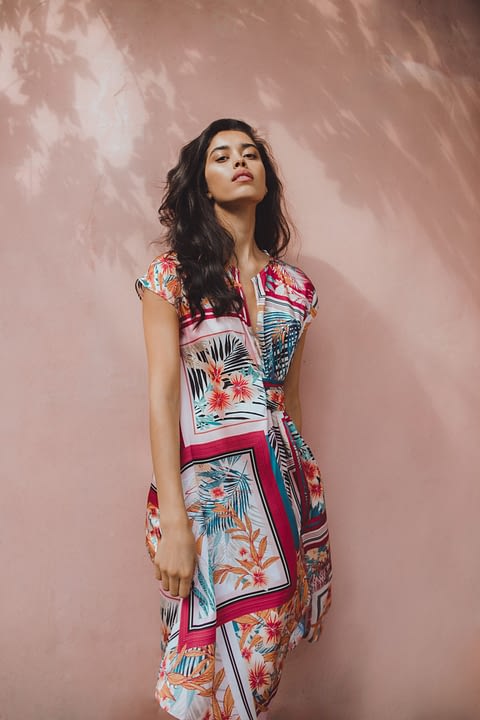 'Yes, it's complicated', 
"I don't feel like getting out of bed'. 
"No I'm okay, I'm fine"
"I'll just stop feeling so much someday". 
Then you're my kind of person. High-five! 
Because the truth is, 
There will never be days that are fully awesome, or fully awful. It's the in-betweens, the greys. It's more of like, fear, days that just suck, lots of ugly crying, wild dancing to Whitney Houston on repeat in the bathroom, going on terrible dates just to feel good. So many emotions, all beautifully wrapped around your heart… right?
And that, to me is magnificent...
When I saw how much pain my broken relationship left me with, I saw how important it is for women to come together, shoulder to shoulder, heart to heart, full of support and acceptance. I know how valuable and influential that can be. Because when my heart was broken, I was all alone. 
Today, my heart aches when I think of women like you in a dark place, hurting all alone. It doesn't have to be that way.
And while a glass of wine and a sad song playlist help, (throw pizza in there and it just gets better), deep down, we all carry bits and pieces of hurt in our hearts, which occasionally come to surface level in all ugliness.
So, what's the
real solution?
The real solution is right in the middle of your pain. The only way out is through. 
You don't need to waste months and years of your life, waiting to stop feeling sad.
You don't have to pretend to be okay when you're not. 
You don't have to run away from the pain
You don't have to carry burdens and baggage from hurtful relationships that are supposed to be in the past.
I'm sorry if they made you feel unworthy, not enough, incapable of being loved. Because the truth is, you are loved.
And let me be the first to tell you that you deserve love. Your heart is precious and you deserve to give yourself a chance, to allow yourself to heal.
I want to offer you a no-judgement space, so that you can cry out, heal your heart, burn the baggage your ex gave you and finally, break through. 
I believe in you.
Now, you must believe in yourself.
Healing takes courage, and we all have courage,
even if we have to dig a little to find it.
- Tori Amos
Ready to take the leap?
Book a free call today